Tools
WORK IN PROGRESS
A list of needed / useful tools for working with the M4
Essential Tools
Set of Hex/Allen Keys
There are several grub screws and socket head screws on the gun you may need to remove. Be sure to get a set of better quality, maybe with a rounded head on the long end. You will be able to work from an angle of up to 45°
Costs: ~ 5 US$
Slotted Screwdriver
Optional Tools
Takedown Pin Punch
The Takedown pin is made of Delrin, a very strong polymer. It helps to punch out pins without marring the metal.
Costs: ~ 4 US$
Where to get it: Midway USA, RSOV
M4 Wrench Set
A very handy set of wrenches to work with the flash hider, barrel nut, free-float RAS as well as telescopic stock tube castle nut.
One side for use for KAC RAS Barrel Nut, the other side for AR-15 Barrel Nut
Valve Key
As some people might have problems unscrewing the upper valve from the magazine, here are some tools to assist you.
Guarder (Intruder Shop) has offered their stainless steel valve key for years. It is made for Western Arms and KSC brand valves, and works perfectly on the WE.
Price is approximately $12.00 dollars and is available at virtually all online airsoft retailers in Hong Kong.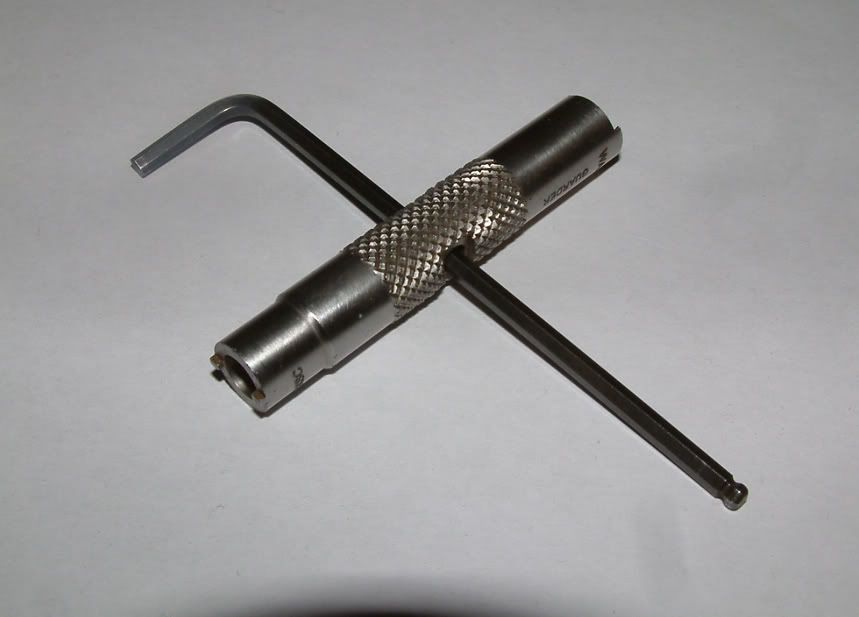 Valve Key Alternative
If you would rather not spend the extra money, or want the valve to come apart today and can't wait for oversas shipping, here's a little self-made tool.
Take a flathead screwdriver with a tip width of 1cm / 0,4inch. Make sure the height of the tip is as narrow as possible!
Then take an angle grinder or a metal saw and cut a slot in it. Takes less than 5 minutes to make it work!